Our Mission
To exceed our customers' expectations by providing exceptional value as an innovator in the design, manufacturing and delivery of specialty textile products.
OUR PURPOSE
Solutions Driven Innovation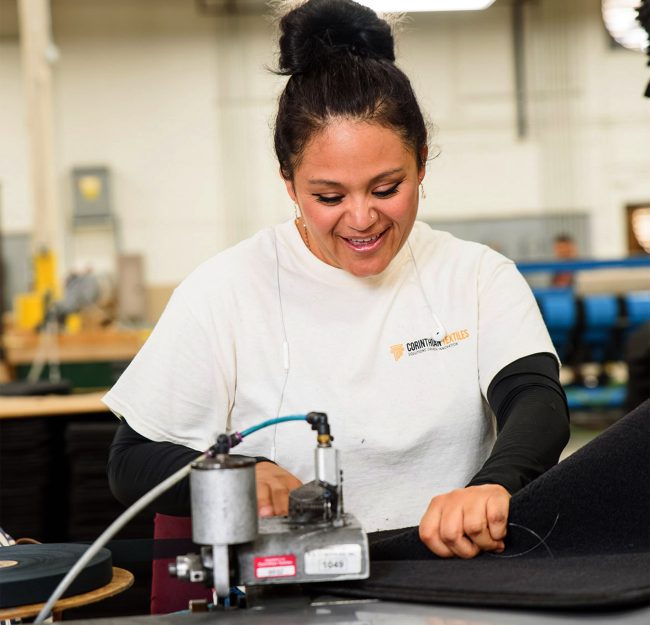 CORE VALUES
Corinthian's Core Values reflect our beliefs, define how we will operate and are the foundation of our organization. We will:
Guide our decision making with faith based principles
We will operate with integrity, respect diversity, honor our employees and be guided by our faith in all that we do.
Create a passionate work environment
We will provide a working environment that will maximize employee potential and promote health, safety and work-life balance.
Manage our financial resources responsibly
We aspire to be debt-free stewards of our financial resources.
Communicate, inspire and lead by example
We will strive to operate within our Social Covenant to empower our employees with knowledge and reward leaders in their roles.
Delight our customers
We will exceed our customers' expectations with quality products and exceptional service.
Establish win-win relationships with our suppliers
We will be loyal to the suppliers that support our efforts to provide maximum quality and value to our customers.
WHO WE ARE
With locations on each coast and a diverse team of professionals, our company is poised to deliver multi-faceted solutions and premium quality products.
MEET OUR TEAM